As parents, most of us will have to succumb to scooters, whether we love them or loathe them. Truth be told, those on the fence are likely to become converts, with kids' scooters being the unsung hero of the monotonous school run, or elongating precious family walks, so they can be cherished for longer. For kids, life on wheels, for the most part, is bliss.
While the humble scooter is said to date back to the 1800s, fast forward to 2023, and the options for adults and children alike are endless. Scooters' popularity sees no signs of waning either – not only are they a fun way to exercise outdoors, during kids' early development days, scooters can help improve balance, gross motor skills and steering.
But when it comes to choosing a kids' scooter, it's worth weighing up your options and considering the age of your child and the purpose the scooter will serve. It's important to understand that a scooter isn't just a toy, it's a mode of transport, taking you from A to B, ideally without a tantrum in sight.
Usually, little ones from the age of two can use basic kick scooters – just ensure you know the handle measurements, but most of these have at least two height adjustments. More recently, new innovations have come to market, accommodating children from around a year old, offering multifunctional toys that start life as a ride-on toy and graduate into a scooter, giving a great lifespan.
Whether it's three-wheeled or two-wheeled, a first scooter or an upgrade, we've found the best scooters for smiles all round.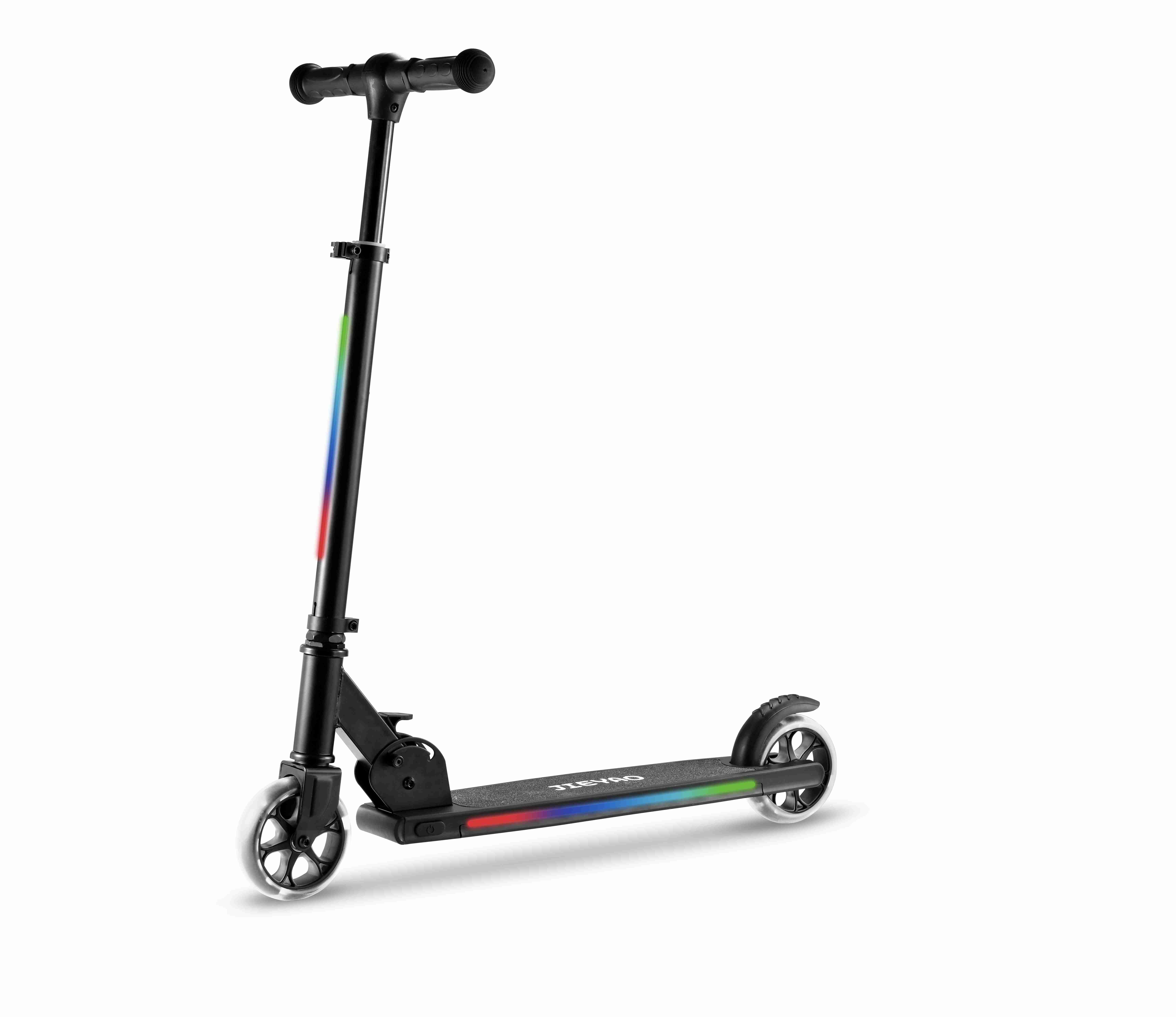 How we tested
Our troop of core reviewers were aged four, seven and 13. We also called in help from toddler testers when it came to the multifunctional scooters, which are aimed at one year plus.
Most of the testing took place on pavements or tarmacked paths – whether that was the school run or out and about on a family walk – which is where the majority of the scooters performed best. We did also scope out other terrains, such as decking, indoor sports halls and bumpier terrain, such as cobbles and uneven surfaces. With classic springtime weather, testing took place rain or shine over the course of a month.
We looked at adjustability, brakes, freedom of movement and the longevity the scooter provided. But most of all we had a keen eye on which scooters our tester's seemed to enjoy riding the most.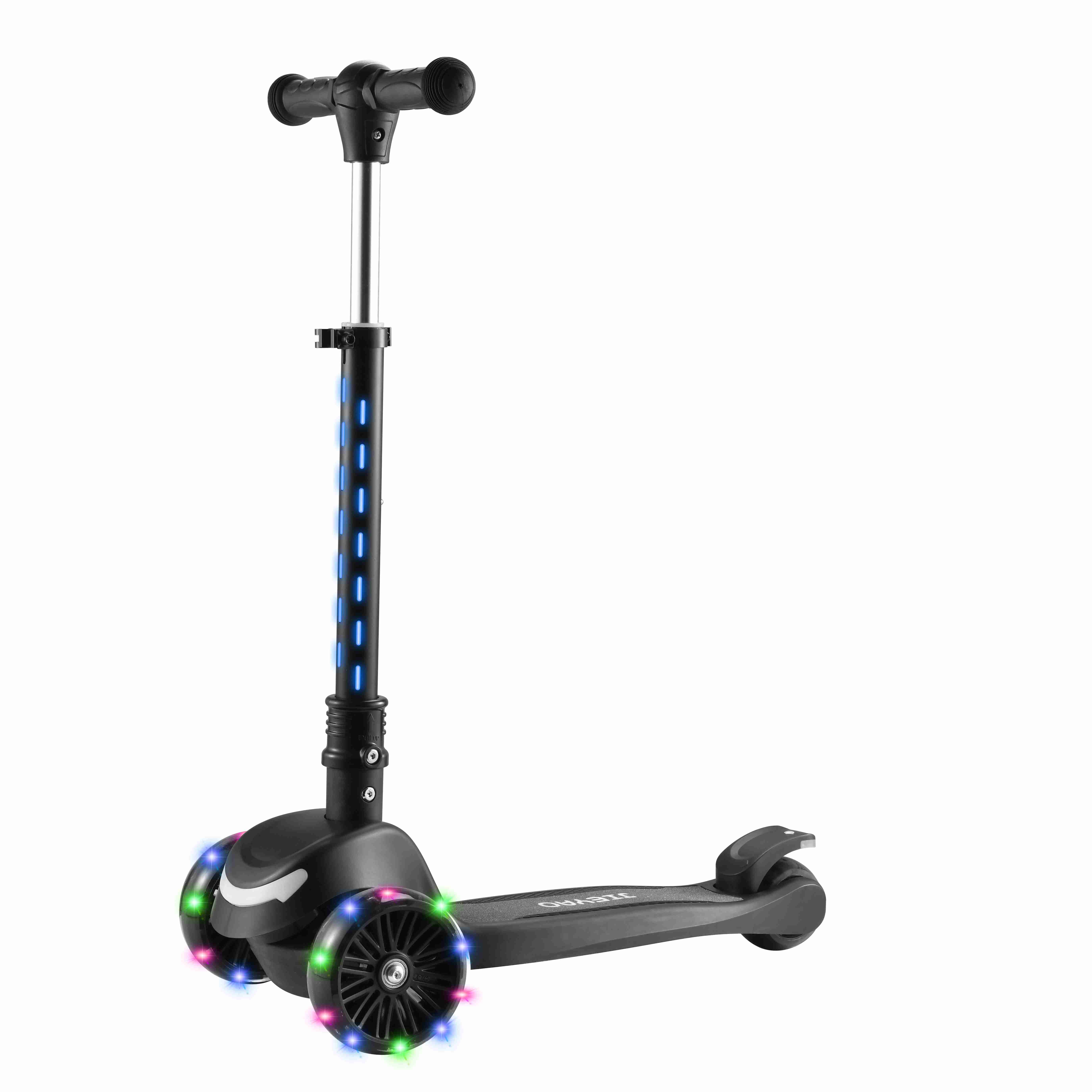 The verdict: Kids' scooters
On the whole, we were so impressed with the quality of scooters on offer for children. Our folding scooter clinched the win with super stability, safe folding mechanism and extra-grippy footplate, all at an affordable price.
If you're looking for a first scooter, opting for a multifunctional product such as our kids scooter gets toddlers familiar with scooting, while providing a greater product lifespan.